We are excited to release our follow up single, Don't Let Smokey Mountain Smoke Get In Your Eyes, this Friday, September 4th.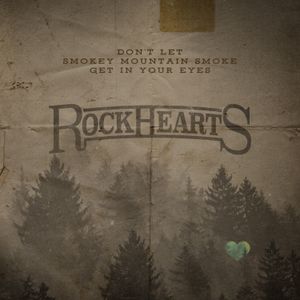 It can be downloaded or streamed on your favorite platforms including Spotify, Apple music, iTunes,etc...
Check out our Facebook page - Facebook.com/RockHeartsBluegrass  - like us, follow us and tell your friends about us.
We are so thankful to our team of friends, publicist, advertisers and supporters!
We are all huge fans of Sonny and Bobby Osborne.  Their music has been a major influence for all the guys in Rock Hearts and we pray this rendering pays due homage to them!