Rock Hearts is back in the studio recording our 3rd project, and our 2nd with The 615 Hideaway Record Label.  Following Starry Southern Nights and Wanderlust, the boys are laying down 13 brand new songs with Scott Vestal at his Digital Underground Recording Studio.
The week has been incredibly productive.  We arrived safely on Sunday, got right to work practicing and it's been paying off.  Scott has us dialed in and we're cranking.  Excited to have contributing songwriters Rick Lang, Bob Amos, Brink Brinkman, and one from our founding mandolin player and Nashville native, Monty McClanahan.  Alex and Billy also contribute some originals.
Trying to stay healthy on the road, eating good food, getting rest, and taking care of ourselves.  Thanks to our banjo player, Joe Deetz, and his incredible culinary skills, we are eating like we're staying at a 5-star resort.  
Can't wait to share it all when it comes out.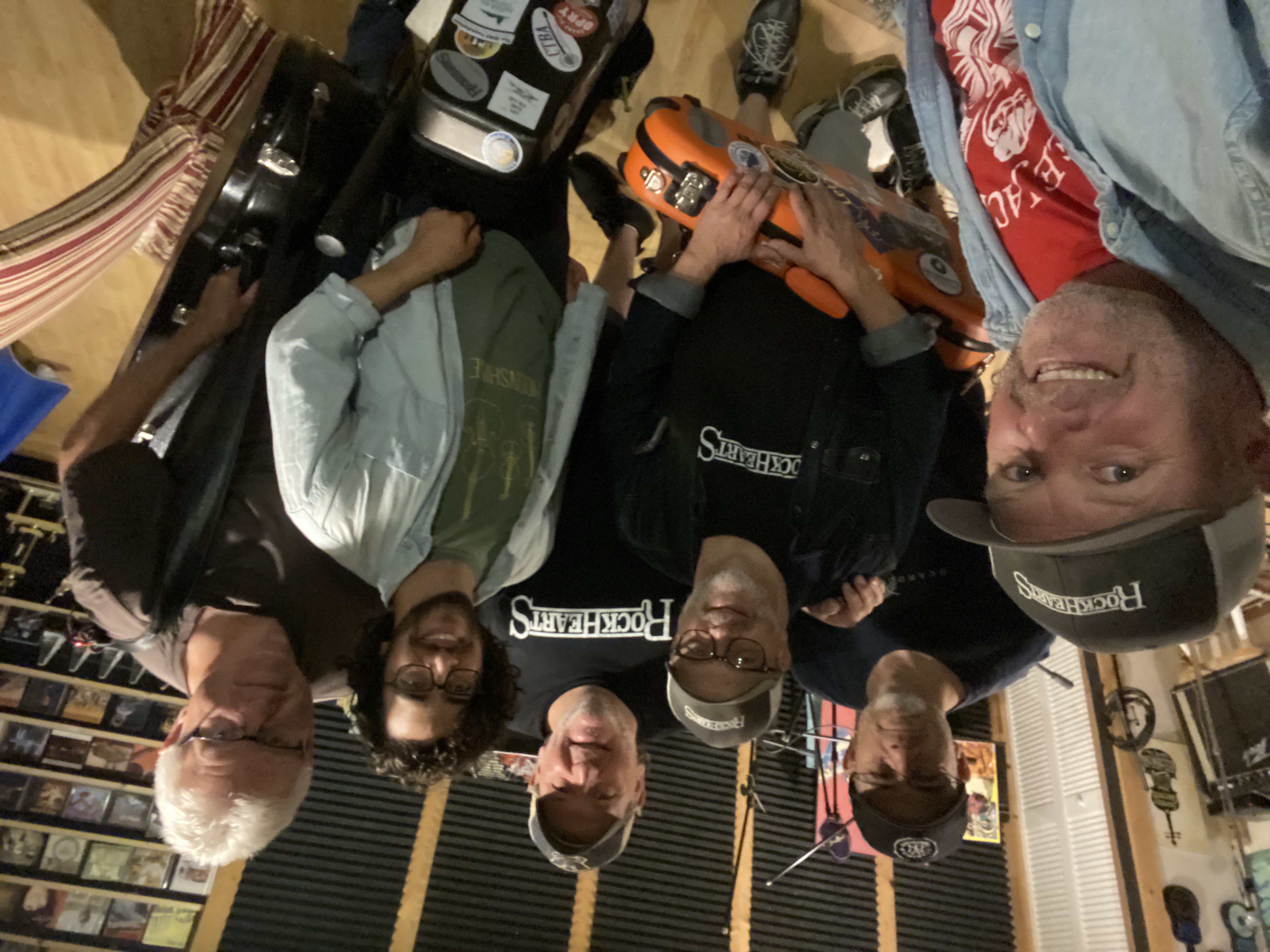 In the meantime, make sure to request Rock Hearts from whatever listening platform you prefer.